AThirty years of training church leaders in Southeast Asia in a challenging and interactive class atmosphere that combines the best of contemporary scholarship with a heart for God's mission.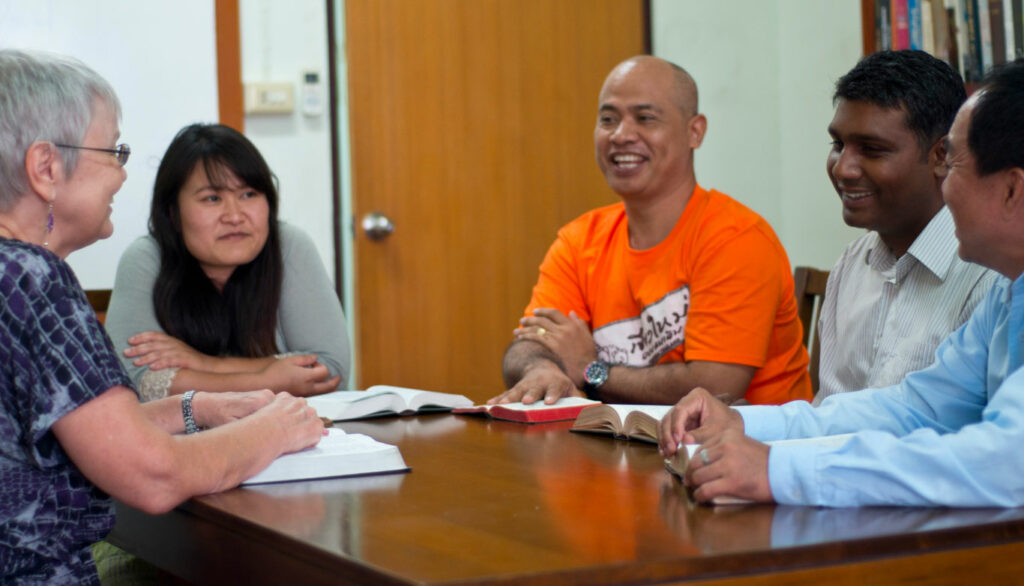 Since 1983, ABTS has provided graduate-level theological education with the opportunity to earn master's degrees from Cornerstone while remaining in Asia.
ABTS, an associate member of the Asia Theological Association (ATA), aims to accomplish its mission through an integrated program of biblical, theological and professional studies delivered through a combination of distance education courses and residence seminars offered in selected cities in Asia. Educational activities endeavor to provide training within the context of students' life, work and ministry.
Centrality of the text
Critical thinking
Importance of theology
Andragogy
Cultural sensitivity
1982
Filipino missionaries to Thailand recognize the need to establish a Bible school to train pastors for local churches
1983
Dr. John Lillis, working with Grand Rapids Theological Seminary, founds ABTS and offers an accredited In-Ministry Master of Religious Education degree.
1992
The Regional Office begins operating from Singapore after operating out of first Thailand, and then the Phillippines.
2008
The ABTS Regional Office has returns "home" to Thailand, this time to Chiang Mai.