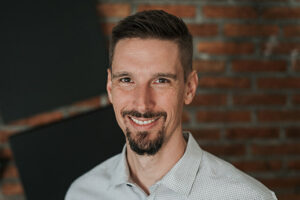 For over 20 years, Dr. Jim Blumenstock has faithfully served at Asia Biblical Theological Seminary in Chiang Mai, Thailand. He first began as associate professor of philosophical theology, and in 2011, he was appointed dean of ABTS.
Dr. Blumenstock received his Ph.D. in philosophy of religion from the Australian College of Theology. His dissertation, which was later published as a book, was titled "Strangers in A Familiar Land: A Phenomenological Study on Marginal Christian Identity." He also received his Th.M. in philosophical theology from Calvin Theological Seminary and his M.Div. in intercultural ministry from Grand Rapids Theological Seminary.
Dr. Blumenstock lives in Chiang Mai with his wife, Karen, and their daughter, Ella.
Education:
Ph.D., Philosophy of Religion, Australian College of Theology
Th.M., Philosophical Theology, Calvin Theological Seminary
M.Div., Intercultural Ministry, Grand Rapids Theological Seminary
Books:
Strangers in a Familiar Land: A Phenomenological Study on Marginal Christian Identity" (Wipf and Stock, 2020)